Queen Anne of England died without and heir. The throne passed to the next Protestant candidate, George Lewis, Elector of Hanover, Germany. King George I (1714-27) put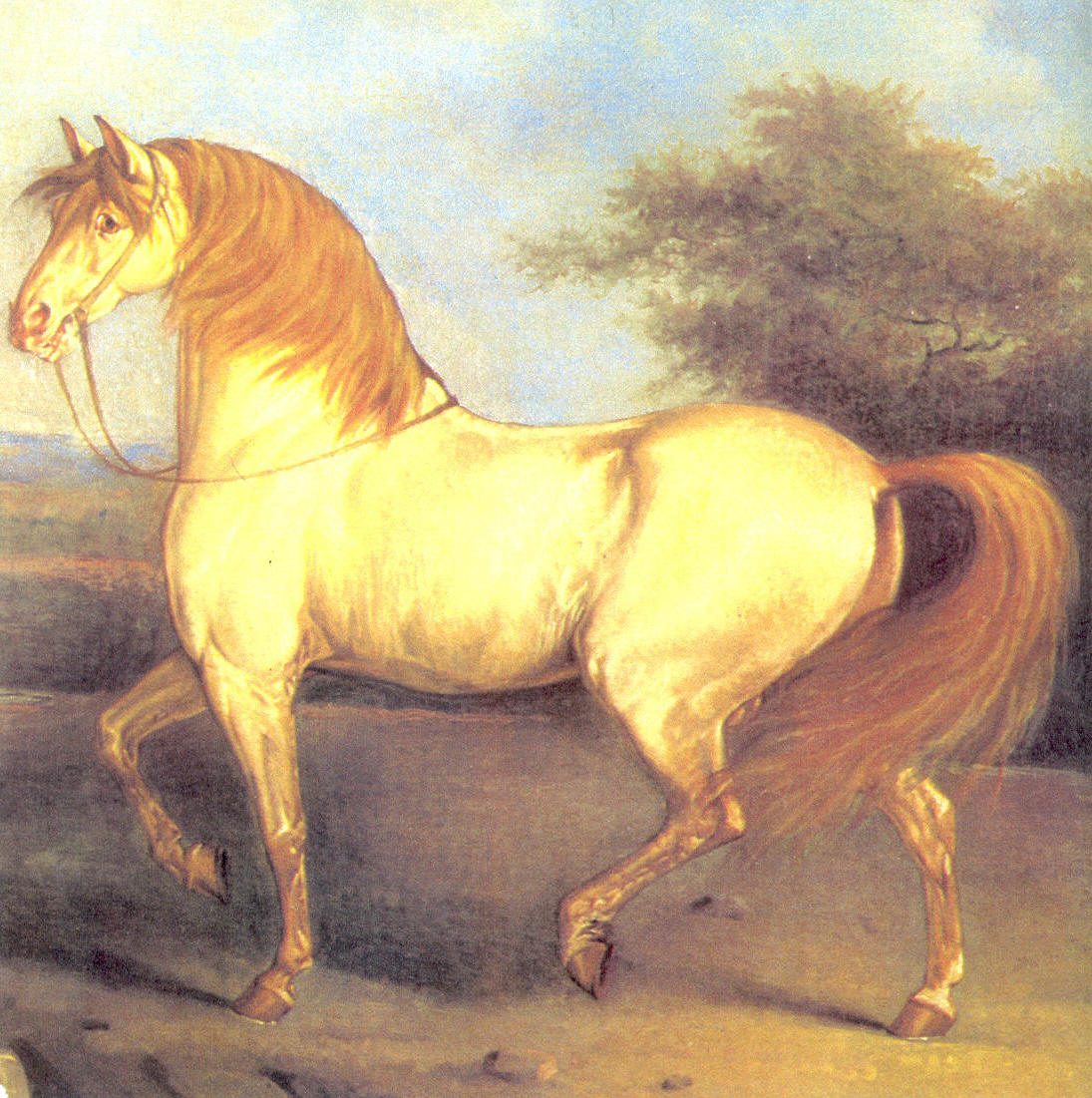 England in his dept by bringing from his homeland the famous cream horses which drew the state coaches on occasion of the highest importance for over 200 years.
At his coronation Napoleon's coach was drawn by eight Hanoverian creams.
The creams were sometimes called 'Isabels'. In the fifteenth century Queen Isabella of Spain presented them to certain German Knights in reward for service in the Spanish army. In 1920 two Hanoverian creams were returned from England to the court of King of Spain.
Royal Hanoverian Creams are small cream coach horses with cafe-au-lait manes and tails from the Royal Celle Stud of Hanover where used in British royal processions from the reign of George I to that of George V, when they were replaced by Windsor Greys. They have no connections with Palominos. They are active with nice action and have rather a prominent forehead and Roman nose.
From the "Master of the Horse", "The Coach Horse"